There's as many car add-ons as there are cars, from useful everyday gadgets making your life easier to cool looking accessories adding some flare and uniqueness to your vehicle. Love them or hate them, they're undeniably popular in nearly every market in the world. Lots of people tend to customize their car with aftermarket equipment, sometimes functional other times purely for aesthetic purposes. Let's take a look at some of the most popular add-ons people like to install and discuss why they're a good (or bad) idea.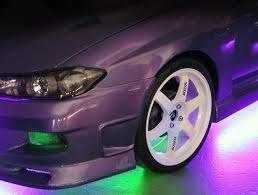 First of all we have the all-time classic add-on, the neon. Neons really caught on when the first Fast and Furious movie came out. Everyone considered them cool looking and to tell you the truth, they were. Time hasn't been so kind to them however, as most vehicles with neons today are seen as a bit over the top. With some original thinking however you can incorporate them beautifully into the design, instead of just mounting them underneath the car. With ambient interior lighting of newer vehicles as standard, they can also prove to be a great substitute for older cars which don't come with interior ambient lighting.
Heaters are a great practical add-on as well. We have to remember that not all older cars have decent heaters and even the ones who do might not have working heaters due to their old age. Not only that, but by using your heater as the primary source of heat when first starting up the car you're saving the car's heater and AC. They need time to warm up just like any other component. A heater add-on is a brilliant idea whichever way you look at it.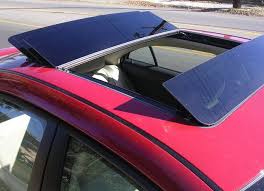 We've all been there: it's summer, the sun is shining and you're just sitting there wondering why you didn't buy a car with a sun roof. Thankfully, you don't need to sell your current one just because yours doesn't have one. There are plenty of companies out there manufacturing and selling aftermarket sunroofs to suit almost all car makes and models. It's just a matter of picking the one you want the most. Most even give you written guarantees for the sunroof, that way you can rest assured knowing it won't leak or fall apart. If you really do you research you can even find some at incredibly affordable prices.
Fog lights are especially useful in, well, fog. You may not need them for summer or spring, but you will definitely require fog lights at least a couple of times during winter and fall. They're not just useful for you, but for other motorists too, warning them about your location. We can include a rear defogger to this section as well. You can have an issue with a foggy rear window just as you can with a front one. A defogger solves it immediately with any sort of hassle.
Finally we get to the one the kids love the most. Aftermarket TVs. Usually you'll find stock car TVs in
expensive and luxury vehicles, but fitting one in your vehicle is anything but expensive. If you're crafty you can even mount it yourself. The front dashboard or center console is a great place to mount your TV. You can do it in the headrests of the seats too, but you would need to have big enough headrests and a lot of knowledge to accomplish it.